Creative Conversation
Melissa Reilly | Edition Five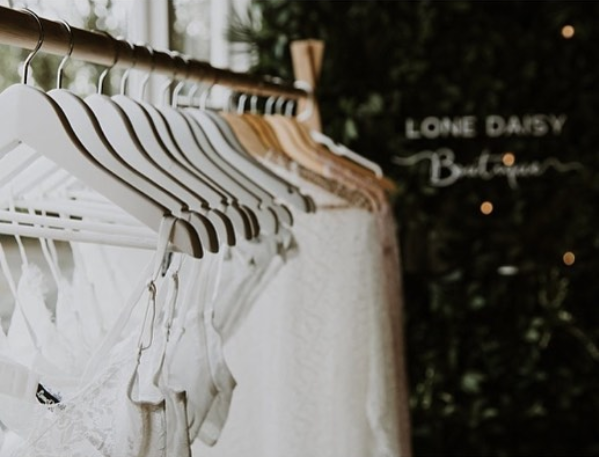 How did you get into your line of work?
After completing my fashion degree at UCOL in Whanganui and then finding out I was pregnant, I thought this was such a great time to be able to start my label 'Lone Daisy Boutique'. Being a stay-at-home mum, it worked really well that I could work on my brand whilst I was at home with my daughter. I wanted to branch out from mainstream 'ready to wear' clothing and enter what I consider to be an under-developed market. I thought I would design lingerie which then also branched out into bridal wear. I like to create a new identity for lingerie. I feel like previously it has had a reputation for being very sexual, cheap or tacky! I design clothing to make women feel beautiful, feminine and flirtatious. Bridal wear has been a major hit especially with my bridal robes which then will lead to everyday robes.

What do you enjoy most about your job?
I love that I have the best of both worlds, being a stay-at-home mum plus having the opportunity to work from home at the same time.

Where do your ideas/creativity evolve from?
My ideas usually come from a random thought in my head. I love to design and use different patterns and textures for my bridal wear and lingerie. I like to focus on the details; silhouette, lace, fabrics, colour and most of all quality. I want to eventually have a variety of pieces that will suit all shapes and sizes as it's all about making yourself feel pretty. Let's be honest, any outfit feels great when you know you're wearing amazing underwear.



Is there a favourite project you've created?
Most of the wedding gowns I create, I would say, are my favourite. It's very special making ladies their wedding dresses and seeing their dreams come true. I had the privilege of making my sister's wedding gown which was very special to us both.
Do you have any tips and advice for fellow creatives?

To follow your dreams no matter what as they might just become real, to always stick to what you believe in. Most of all, having a positive mindset most certainly helps. Surround yourself with people who believe in you.